From our members…

I can hardly wait for the new season to begin! I am definitely signing up to be a CSA customer again. --T.F., Manistee member

Thank you so much for the season of wonderful, fresh veggies! We looked forward every week to our delivery. --2022 Ludington member

I am more than pleased with your vegetables. Thank you for your extremely hard work, excellent service! -- 2020 Ludington member

Thank you for the beautiful flowers! --2022 Taste of the Farm member

I love the freshness and quality of produce. I also love the delivery service. Everything always tastes so wonderful. --2019 CSA member

I loved knowing that I would have organic produce dropped off at my doorstep weekly. It made eating healthy a bit easier with a busy family. --Pentwater CSA member

We absolutely LOVE the variety you bring each week. It's like Christmas in the summer. --T.A., Ludington member

Thank you for the lovely flowers. Each week's bouquet is more beautiful than the last! --2022 Scottville member

I like to know where our produce comes from and especially enjoy the variety which is offered. So many of [today's] veggies are sprayed with questionable things, it's a great feeling to be able to trust the produce that comes from the Wilson family. --R.B., Scottville member

Thank you so much! Everything was wonderful and we look forward to next season. --2020 CSA member
All of our produce is grown using sustainable, organic farming methods such as using lots of farm and composted manure, rotational crop management, deterring pests and protecting young plants with the use of portable row covers, picking bugs off plants and applying plant-derived organic sprays, hoeing and hand weeding.
*We offer free home delivery within the areas of Custer, Scottville, Ludington, Pentwater, and Manistee!
Our CSA is 18 weeks long and runs the first full week of June through the first week of October. We aim to provide a nice variety of vegetables all season long, with approximately 7-9 different vegetables in the early part of the season and 10-12 during the peak of growing season.
Grower Promise: I will use organic principles in my gardening and treat with respect the animals and soil that God has bestowed into my care. I will work diligently, doing my best to provide a bountiful harvest to members of the CSA. I will also work with each member in an understanding way, as well as communicate regularly with them regarding what's happening on the farm.
Member Promise: By purchasing a CSA share from Kid Ranch CSA Farm, I understand that I am partnering in small-scale, sustainable agriculture. I further understand that there are inherent rewards and risks in agriculture, and I agree to accept the outcomes of the growing season. I will be a responsible member of Kid Ranch Farm's CSA, which includes making alternate arrangements for the delivery of my produce if I am away from home (e.g. on vacation) on my designated delivery day.
** Purchase of a CSA share means you are in agreement with the Member Promise listed above. **
Registration is CLOSED! All 90 CSA shares are sold.
IMPORTANT 2023 UPDATE: We have discontinued the Taste of the Farm Share. However, all members of our CSA will have access to the online order form to order add-on items as desired. Add-on items include such farm products as our own pastured whole chickens, grass fed beef, pastured pork, and local raw honey. Our freshly cut flowers are now offered as two separate flower shares. Scroll toward the bottom of this page for more information about our flower shares.
Choose your share(s):
FARMER'S CHOICE SHARE
Farmer's Choice— A selection of in-season vegetables and vine fruits (i.e. melons) available from the garden each week. Farmer Pete selects which items will be in the bag each week, depending on what is ripe and ready to eat.
$530 LESS THAN $30 PER WEEK! Pay by mail Farmer's Choice price
Membership and mail-in form
$545 Pay online FC share price (increase due to transaction fee)
SOLD OUT
$272.50 First half payment online with the other half due August 1
SOLD OUT
BUILD-YOUR-BASKET SHARE
Build-Your-Basket— In-season vegetable choices selected by members through an online order form. Members are given a list of vegetables and the maximum number of choices allowed for the week. Then BYB share members order online a day or two before delivery day. Those concerned about receiving more produce than they can use during the week will likely desire this share choice over the Farmer's Choice share. One week prior to the first week of delivery members will be given a link for ordering online throughout the season.
$540 EXACTLY $30 PER WEEK! Pay by mail BYB share price
Membership and mail-in form
$556 Full payment online BYB share price (increase due to transaction fee)
SOLD OUT
$278 First half payment online with the other half due August 1
SOLD OUT
HALF SHARE
Half Share— Exactly half the number of different vegetable kinds delivered as the Build-Your-Basket share. Throughout the season, the number will vary from 4-6 different kinds of vegetables in the Half Share bag. (NOTE: This share is not offered as a Farmer's Choice style share.) Limited availability based on this year's delivery routes.
***NOTE: As of March 2, we are sold out of all Half Shares for the 2023 season!***
$325 JUST $18 PER WEEK! Pay by mail Half Share price
Membership and mail-in form
$335 Pay online Half Share price (increase due to transaction fee)
SOLD OUT
$167.50 First half payment online with the other half due August 1
SOLD OUT
FLOWER SHARES
Limited availability—NEW THIS YEAR!—Limited availability
FLOWER SHARE— A bouquet of freshly cut flowers from our farm, delivered at least seven times throughout the growing season. Most of the flowers we grow are traditional, homestead varieties. Flower bouquets may include all gladiolas or all sunflowers, but the majority (at least five) of the arrangements will include a large variety of flowers. (Typically, the flower season begins the middle/end of July and lasts until mid-September.) Delivery is already included in the share price! You will be assigned a delivery day (Monday, Wednesday, or Friday), which is based on our weekly vegetable CSA share routes.
Option #1: ALL FLOWERS SHARE (Only flowers will be delivered; no vegetable share ordered)
$95 Pay by mail AF share price
Membership and mail-in form
$100 Pay online AF share price (increase due to transaction fee)
SOLD OUT
Option #2: FLOWERS & VEGGIES SHARE (The price is reduced for those who have also chosen to order one of our vegetable shares from above.)
$75 Pay by mail F&V share price
Membership and mail-in form
$80 Pay online F&V share price
SOLD OUT
Manistee area members have the choice of home deliveries or picking up CSA produce from our farm stand at the Manistee Farmers Market on Saturday mornings.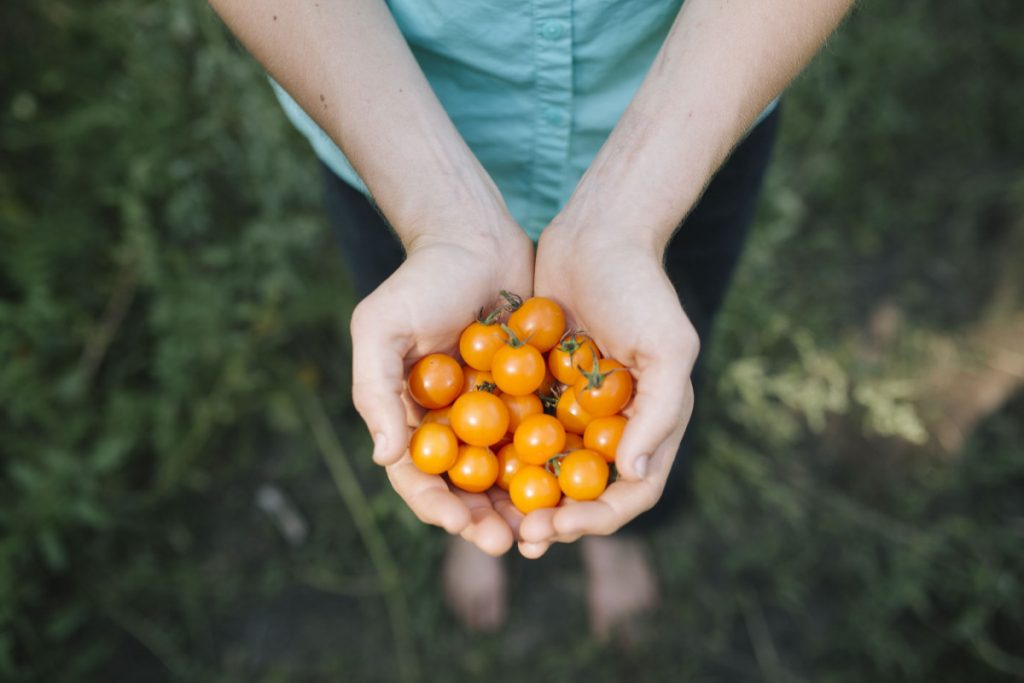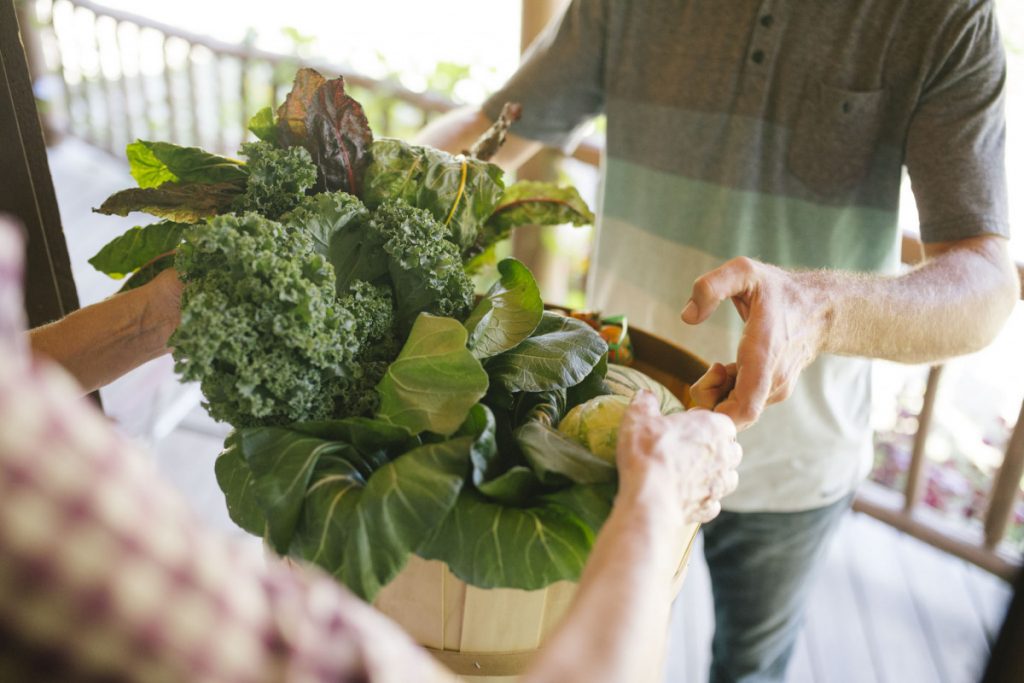 Photos by allen-kent photography